Helping the police to reduce crime
Misbehaving teenagers can spoil a great outdoor space for younger children.  This was certainly the case in Cardigan town where the local skate park was constantly being vandalised by teenagers hanging out there at night.  We were asked to design a prototype 'teenager detector' to alert the local police of unusual activity in the park at night.
Graffiti, broken bottles and annoying the local residents with noise were some of the complaints being received. Unfortunately the police did not have the resources to continually check the park through the night which made it difficult to catch these anti-social groups in the act.
The system needed to accurately determine if any groups were in the park after dark and to alert the local police station so they they could include the park in their evening patrol for that night.  The system needed to be self contained, vandal prove and provide accurate results to avoid wasting police time.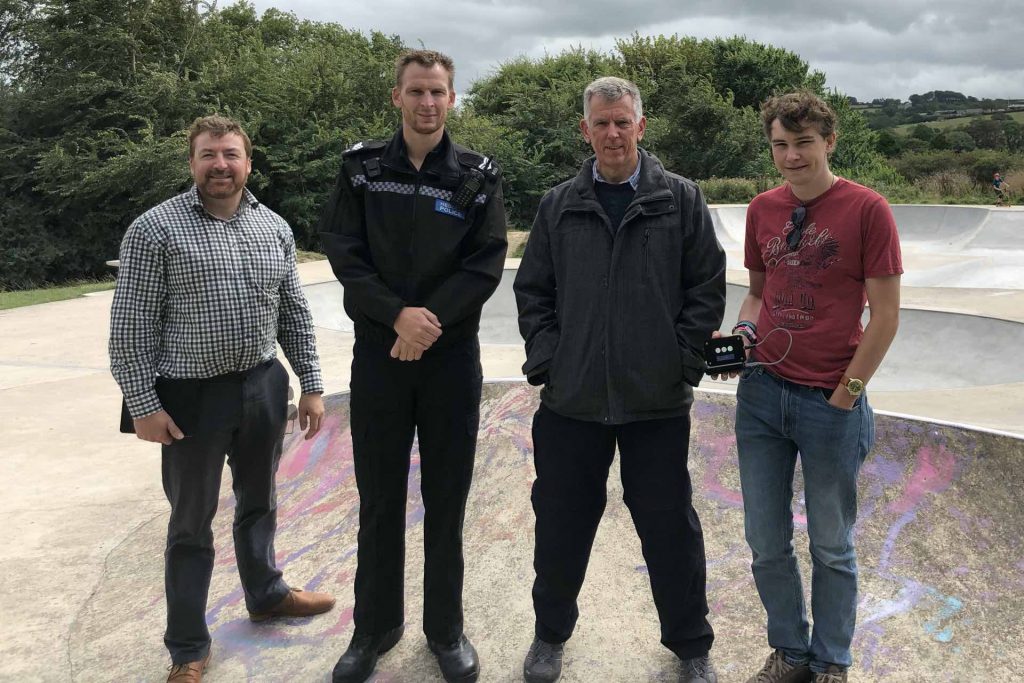 The system required two developments;  an independent alert module/display and the sensing of multiple teenagers in the park after dark.
We used our Morgan Walsh MIND board which allows us to quickly create prototype and proof of concept display modules with updates arriving over WIFI or the mobile phone network.  This was to be installed in the police station so that we could remain independent of the police infrastructure.
The second, more difficult part of the project, was the detection of the teenagers.  We won't go into the technical solution here suffice to say that the device is able to approximate how many teenagers are in the park at any one time. 
We ran extensive trials in a local town and were pleased with the results in preparation for a live trial at the skate park.
The data is periodically send to our Internet services which in turn sends status messages, alerts and alarms to the MIND alerting device in the police station.
The proof of concept was completed successfully and is ready to be made into the final prototype for installation at the skate park.  We are pleased to have helped the police and Cardigan residents with this innovation to combat anti-social behaviour.
Please don't hesitate to get in touch if you want to find out more.
"Gary at Morgan Walsh was instrumental in developing an innovative prototype solution using LoRaWAN technology to help deter anti-social behaviour at our newly refurbished Skate Park"