Nobody's crying over the lack of spilt milk
We're often told that a problem can be a blessing in disguise. This is true of an ageing milk monitoring system whose parts were running dry. A replacement was needed, fast. The success of the upgraded system relied on it seamlessly replacing its predecessor. Two years after its unveiling, the new system is saving farmers around the world about 10,000 litres of milk a month.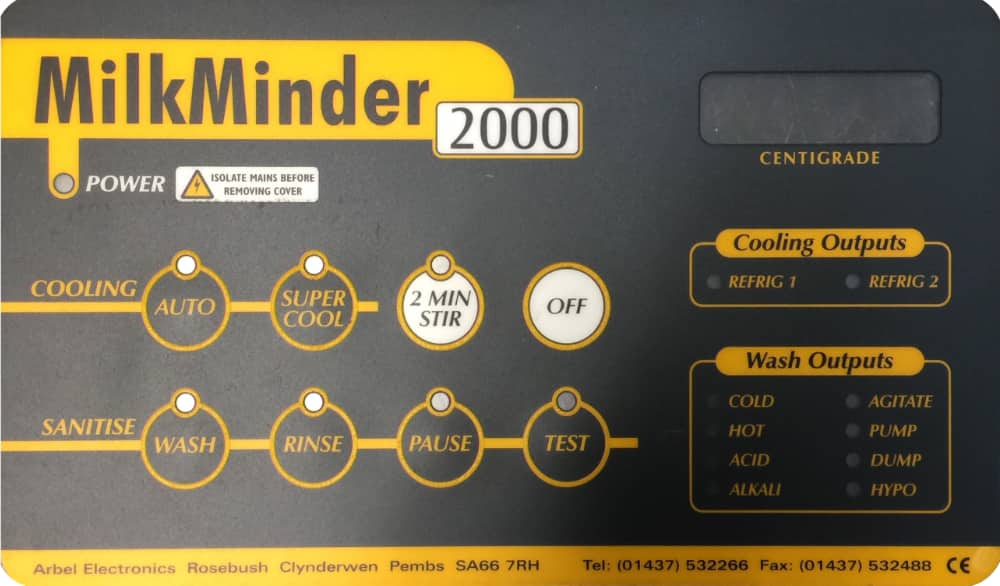 Arbel Electronics has been in the dairy sector for over 30 years. Some of its products have been in use for over 25 years.
By the time its MilkMinder controller was in its 20th year, components were becoming scarce. The worry was that production of the controller would end when parts became too expensive or unavailable.
As Morgan Walsh had designed Arbel's successful Easidata monitoring solution, the dairy company approached us again to work on a replacement for the MilkMinder.
Internet connectivity
Arbel wanted its new product to feature a large colour screen and provide time-stamped data-logging. It also wanted optional internet connectivity so remote engineers and farmers could be alerted to any issues.
However, all the upgrades needed to remain compatible with the existing MilkMinder installations to avoid expensive re-wiring costs during replacement.
As the original source code wasn't available, we worked with Arbel to reverse-engineer a functional specification.
We used the existing MilkMinder unit to work out the available circuit board area, cable runs and power supply for the new design.
We designed and built a test rig using our choice of microcontroller. We wrote and tested the software before proceeding with the final production design.
Keeping an eye on costs
The brief also meant we managed production costs so needed to consider every component to remain within a set budget.
With the production board design ready, we got to work on the keypad overlay graphics, ensuring the holes on the user control panel were precisely cut. Accuracy was essential to ensure everything fitted perfectly.
Real-world testing
Pre-production units were tested on farms to ensure proper operation of the milk tank processes. Those processes included cooling and stirring the milk as well as cleaning the tank when it emptied.
This real-world testing was a huge success and Arbel put the Commander into production.
The company ended up with two products: the Commander and the entry-level Spartan, which is on sale without the Commander's internet connectivity.
Having pushed its predecessor into retirement, the Commander is now one of the leading milk tank controllers, admired by farmers all over the world.
Massive milk savings
Its popularity is due to the massive savings it delivers. These are at least one tank of milk a month, or around 10,000 litres. This is achieved by the active reporting and alert system that allows farmers to take immediate action when needed.
Please don't hesitate to get in touch if you want to find out more.
"We are delighted with our new Commander controller. Once again Morgan Walsh has designed a reliable, cost effective product for our specialist market. Thank you Gary"